Monday 16th September - Issue #15
Kia ora koutou,

Baby (or Bubble as we affectionately call him) is now getting into everything. That includes yanking stuff off our coffee table and pulling books out of lower shelves. My favourite thing is when he grabs a pukapuka (book) made of thick card, opens to a page, gives the page a few good whacks and then closes it again. My not so favourite thing is when he gets his mitts on a book that isn't so sturdy and he tears at the pages or attempts to eat them. We'll make a reader of him yet!

Local Elections

We only get this opportunity once every three years so please make sure in the coming weeks to have your say in the direction you want your city and region to go in. This starts with electing your mayor, councillors, charitable trustee, regional councillor, and District Health Board members.

The Spinoff has a lot of local elections coverage, funded by the member's program (you're welcome). They have also released their Policy Local tool. Having previously canvassed political parties for the 2017 election, the tool covers everyone running for local positions (well, those who responded). Covering specific policies it does a much better job than the brief blurb you'll get in the candidate brochure you'll be sent with your voting papers. I wanted to attend a candidate's meeting in person but it just wasn't feasible. They really ought to do a live stream or recording in future.

Review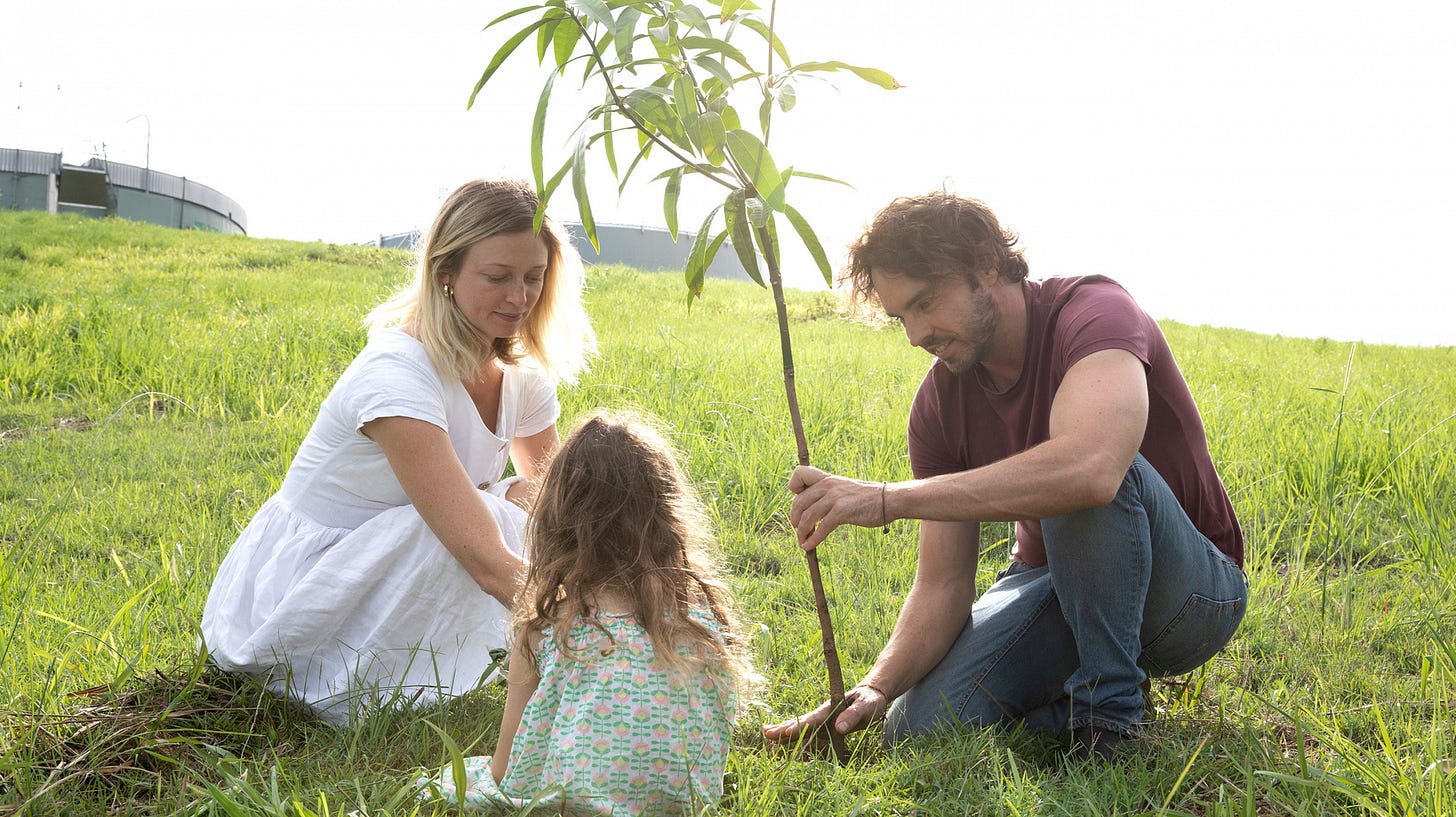 2040

2040 is Damon Gameau's follow up to his glitzy doco on the downsides of sugar, That Sugar Film, and imagines a world in the year 2040 where we have used the technologies and practises of today to reduce the impacts of climate change. But much of these practices aren't yet widespread so he travels the world to see what he can learn.

Rather than the scare tactics style of climate change films like Al Gore's An Inconvenient Truth, Damon's goal with this film is to go much more optimistic and to find solutions for a world his daughter can safely grow up in. There's certainly room for both approaches, especially when trying to make change, but this film might land easier on some people who might otherwise only see the hopelessness of our situation and just feel powerless (I know, I've been there).

Damon travels to Bangladesh to see how small villages use shared solar power systems to have control over their own electricity. In rural Australia, he talks to farmers about regenerative farming and sequestering carbon from the atmosphere instead of releasing it through destructive agricultural practices. In the United States, he talks to a scientist on marine permaculture and how farming a particular seaweed can rapidly suck up carbon as well as being a food source. Also in the US, he looks at a car-less future and replacing car parking with green spaces and autonomous ride-sharing.

While some of the special effects are cringe-worthy they do help to illustrate complex systems, but then there are the ones used for just the sake of visuals, like miniaturising an expert to have them speak while driving along a Monopoly board. I understand climate change isn't the most interesting of topics to talk about but at least have the visuals relate to the actual purpose of the thing.

2040 is a worthwhile film and educational resource. Now what remains is seeing if we can make this 'fact-based dreaming' a reality.

Watching
Reading
Playing
Listening

If you enjoyed this newsletter, please consider the environment before printing and start your own kelp farm.

*eats paper*

Michael